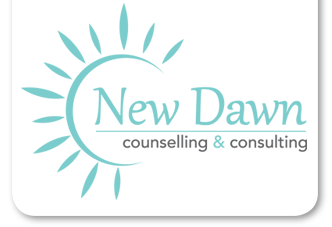 professional • confidential • insightful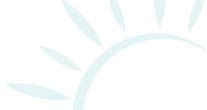 Testimonials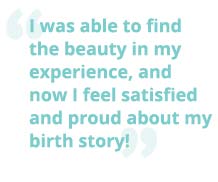 "When I got pregnant, I just didn't feel as excited as I thought I should be. I felt anxious, I felt ambivalent, and I was concerned that I might be at risk for post-natal depression. Michelle was an invaluable resource to me as I navigated this tricky period in my pregnancy. She provided support, guidance, and a safe and healing space for me to explore my stressors, and the roots of my ambivalence and anxiety. Michelle honored my experiences and held my stories with such respect and dignity. It was a very empowering experience! With her help, I was able to really enjoy the remainder of my pregnancy. Later, when my birth didn't go as planned, Michelle helped me process my grief, fear, and disappointment. I was able to find the beauty in my experience, and now I feel satisfied and proud about my birth story!"
~ Jessica
---
"I began to see Michelle after I had my first miscarriage as I was in such a state of grief and loss. She was able to support me through my grief by allowing me space to openly talk about my experience while normalizing my thoughts and feelings. It felt nurturing and supportive in such a time of confusion and sorrow. Thank you for your kindness and holding space for my grief."
~ Tracy
---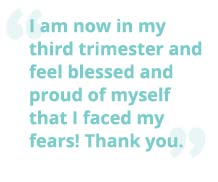 "I saw Michelle 6 months after my miscarriage, as I wanted to become pregnant again and was full of worry and anxiety. She guided me through my worries and helped me work through the self blame that I was holding onto. Through the process of counselling I came to terms that I was not responsible for the miscarriage and that I am fully capable of forgiving myself and allowing myself to have confidence to try again for another pregnancy. I am now in my third trimester and feel blessed and proud of myself that I faced my fears! Thank you."
~ Lisa
---
"I am 16 years old and I was finding it difficult to talk with my parents so I met with Michelle. She allowed me to talk and express my sadness and frustration with my friends. She gave me solid advice on how to look at my situation from a different angle and this allowed me to work through the hurts and be encouraged to recognize the difference between a positive and negative friendship. Thank you so much!!"
~ Emily
---
"When I first met Michelle, I knew she was going to be a good match to help me with the difficult situations I was facing, as her counselling approach was empathetic, genuine, and skillful. She made me feel safe and at ease right away; therefore, we quickly developed a trusting counselling relationship that allowed me to begin moving forward.
Over the following sessions, Michelle helped me build the skills I needed and guided me to the right resources in order to make appropriate decisions for myself.
By guiding me in setting clear and realistic goals, she helped me believe in myself again. I always felt supported, and most importantly, I felt respected with the pace my healing journey was taking.

I truly believe that she is a gift that was sent my way."
~ Melanie
---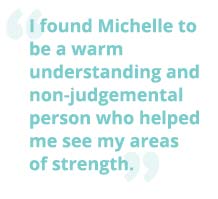 "I found Michelle to be a warm understanding and non-judgemental person who helped me see my areas of strength. This gave me the courage to make some challenging decisions that released me from old patterns of behaviors."
~ Tina
---
"I reached out for counselling when I found myself struggling with negative thinking and anxiety. I found Michelle to be engaging, confident and understanding. She provided me with valuable tools to help me change my negative thinking, which automatically helped my anxiety. Thank you so much Michelle for helping me through a real challenging time in my life!"
~ Sue
---
"I began counselling with Michelle when my marriage fell apart and I lost my job due to my alcohol addiction. As it is often referred to... I hit my 'rock bottom.' I felt discouraged and shameful for my actions. Michelle provided me with the space to explore the underlying reasons for my addiction, she listened to my story and was able to discover the thread that tied all my hurts and disappointments together. This allowed me to stop deflecting all the blame onto everyone around me, so I could take responsibility for my actions. This was my first step to real change! Thank you!"
~ Stacey